Sheer shades are a beautiful style of window treatment that give homeowners full control of light and privacy while providing the traditional appearance of a window shade. Sheer shades come in a wide range of opacities, styles, materials, and can be customized to achieve your ideal level of light while complementing your interior design aesthetic. At Speedy Shades in Mooresville, North Caroline, we carry a robust selection of sheer shades from superb brands such as Hunter Douglas, Comfortex, Norman, and Alta, and we cannot wait to help you find the right fit for your home.
The Luminette® Sheer Panels are crafted from light-diffusing panels that contain rotating vanes to control light, provide privacy, and omit a peaceful glow in any room in your home.  Luminette® Sheer Panels are available in luxurious fabrics so you can choose the right color, material, and look for your décor. In addition to complementing large windows, these sheer panels are also perfect for patio and sliding-glass doors, French doors, and sidelights around entry doors.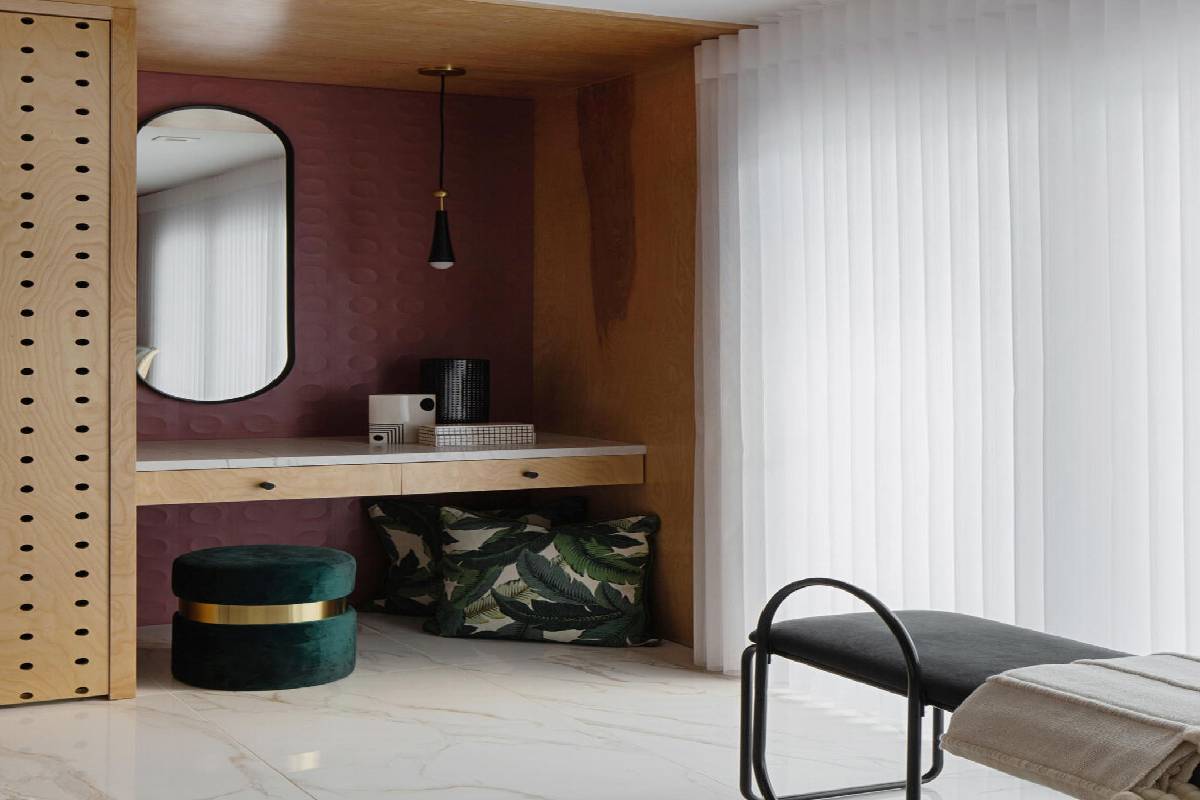 Silhouette® Sheer Shades from Hunter Douglas are an incredibly beautiful window treatment that provide filtered light in the daytime while maintaining privacy. These shades have S-shaped fabric vanes that float between sheers and can be tilted to achieve your desired level of light and privacy. Silhouette® Sheer Shades provide protection from UV rays so that your furniture, décor, and flooring can take center stage in your home.
A modern alternative to traditional fabric shades, the Hunter Douglas Pirouette® Window Shadings look like a contemporary shade when closed, but when opened, feature soft fabric vanes that attach to a sheer backing to give the shadings the illusion of floating while drawing light into the room. The revolutionary Hunter Douglas Invisi-Lift™ System creates a floating illusion to your windows without any obstructing or dangerous cords or tapes. When closed, these shadings can achieve up to 99% UV protection.
Sheer Shades by Comfortex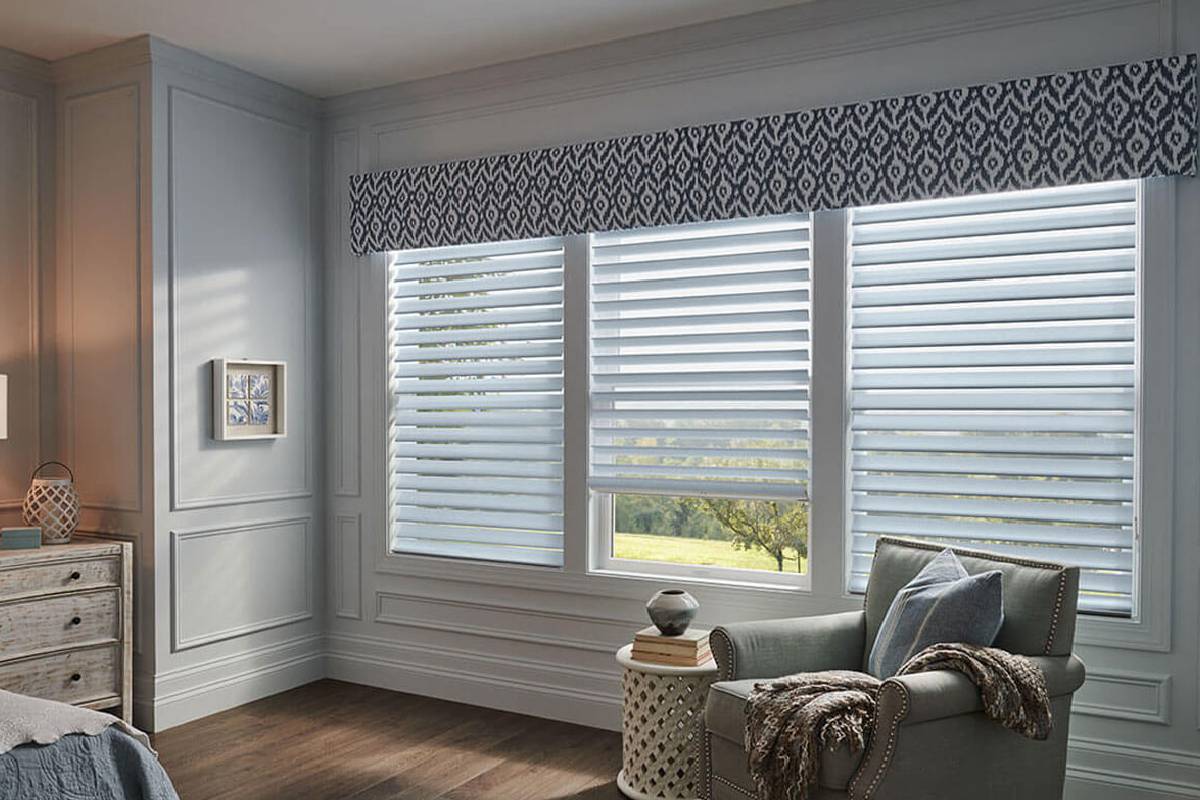 Shangri-La® Sheer Horizontal Shadings

from Comfortex aim to diminish the harsh glare of the sun with two layers of fabric. These shadings also have the exclusive Omni-View system, which contains a continuous cord loop that lifts and lowers Shangri-La Shadings to precisely adjust the vanes.

Color Lux® Sheer Horizontal Shadings

from Comfortex are known for their elegance and innovation. These double-layered shades block 38% more light than the competition and come in over 400 colors plus 50 patterns and textures.

Paradise Sheer Horizontal Shadings

are an oasis in a window treatment. These shades have light filtering vanes that softly diffuse sunlight to create a peaceful environment. You can also opt to include darkening vanes to provide additional privacy or more intense light control.

Overtones™ Dual Sheer Shades from Comfortex have layers of solid and sheer horizontal vanes that continually cross each other as the shade moves. This duality and functional movement will deliver the ultimate privacy control.
Vertical Sheer Shadings

are an elegant fashion statement with just as much functionality! These vertical shadings are perfect for wide windows, sliding glass doors, patio doors, or other large window applications. Vertical Sheer Shadings give you endless ways to control light.
The Norman PerfectSheer® Shades expertly combine a banded, layered shade with a sheer fabric vane that work together to create a sleek and modern look for your windows. The innovative craftmanship of these sheer shades creates unmatched reliability through 100% woven construction and layered fabrics. With PerfectSheer™ Shades, you can also select the opacity that meets your needs from simply light filtering to room darkening to find your perfect fit. These shades will softly interplay light and shadows to elevate your everyday décor with an elegant and soft feel to add warmth and sophistication to any room in your home.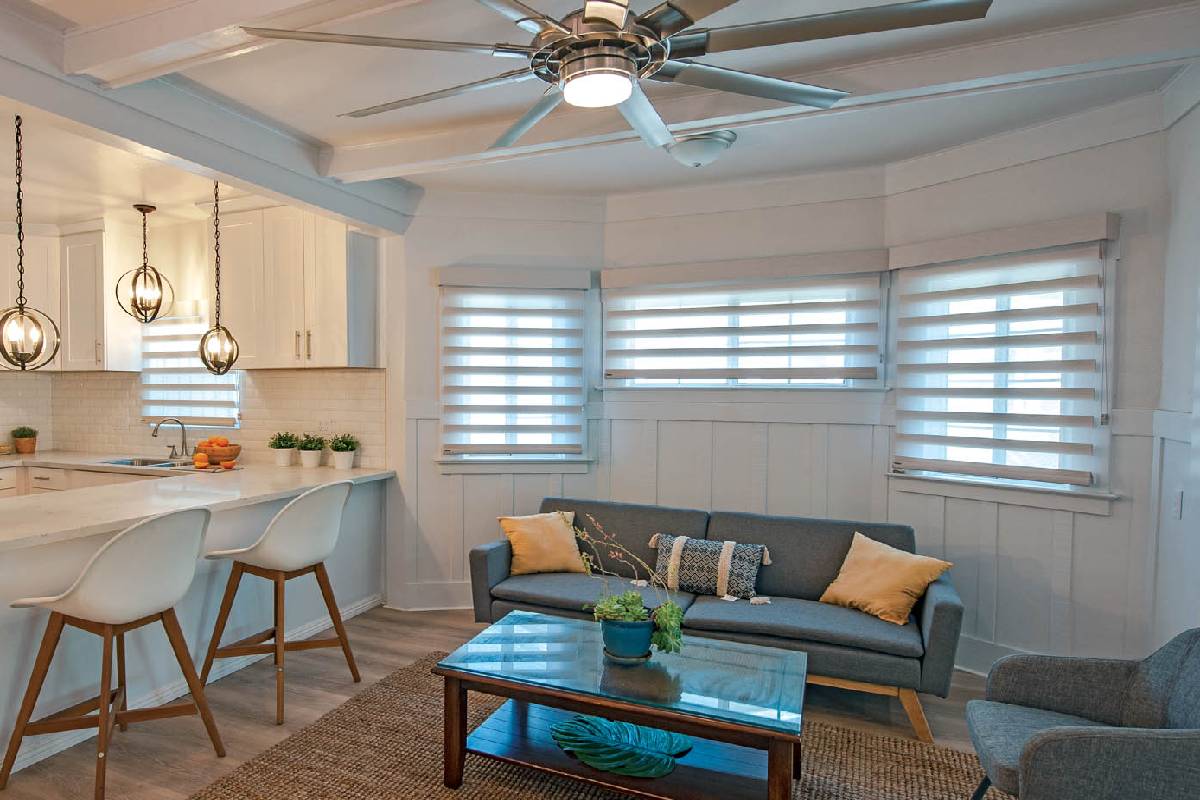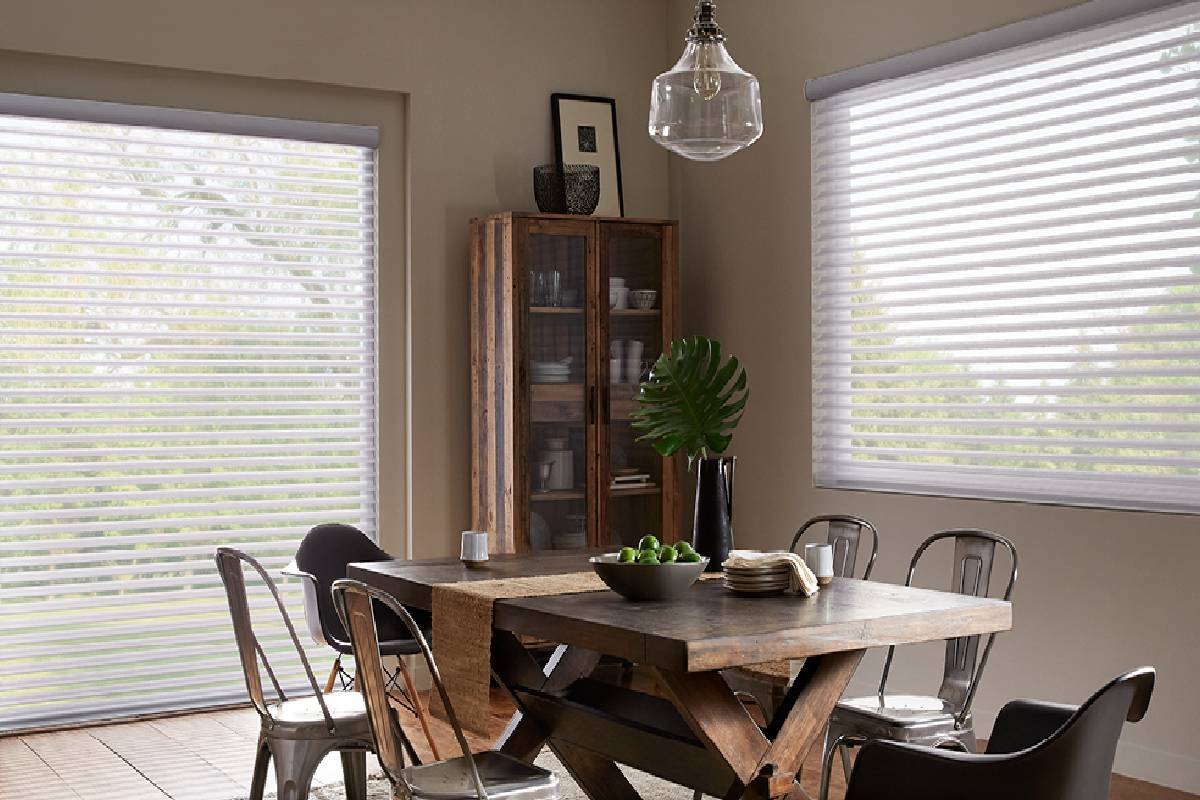 Window Shadings from Alta are a beautiful window treatment option that blend the wistful aesthetic of a sheer with the function of a traditional blind. These shades are crafted by wonderful fabrics whose colors will remain true while natural light filters beautifully into your home. These shades are highly customizable, and customers can choose between various operating systems, colors, fabrics, and opacities to provide the ultimate choice for your window treatments.
Let Speedy Shades be your go to window treatment dealer for all of your sheer shade needs.  In addition to sheer shades, we carry wonderful products from Hunter Douglas, Norman, Alta, Fenetex, Somfy and Comfortex. Contact us today to talk to a member of our team about your needs! Speedy Shades proudly serves Mooresville, Davidson, Denver, Cornelius, Huntersville, Charlotte, Concord, Statesville, and Sherrill's Ford, North Carolina.